---
New Book Release:
He Came from Gouldtown
by Harold Gould with Bob Allen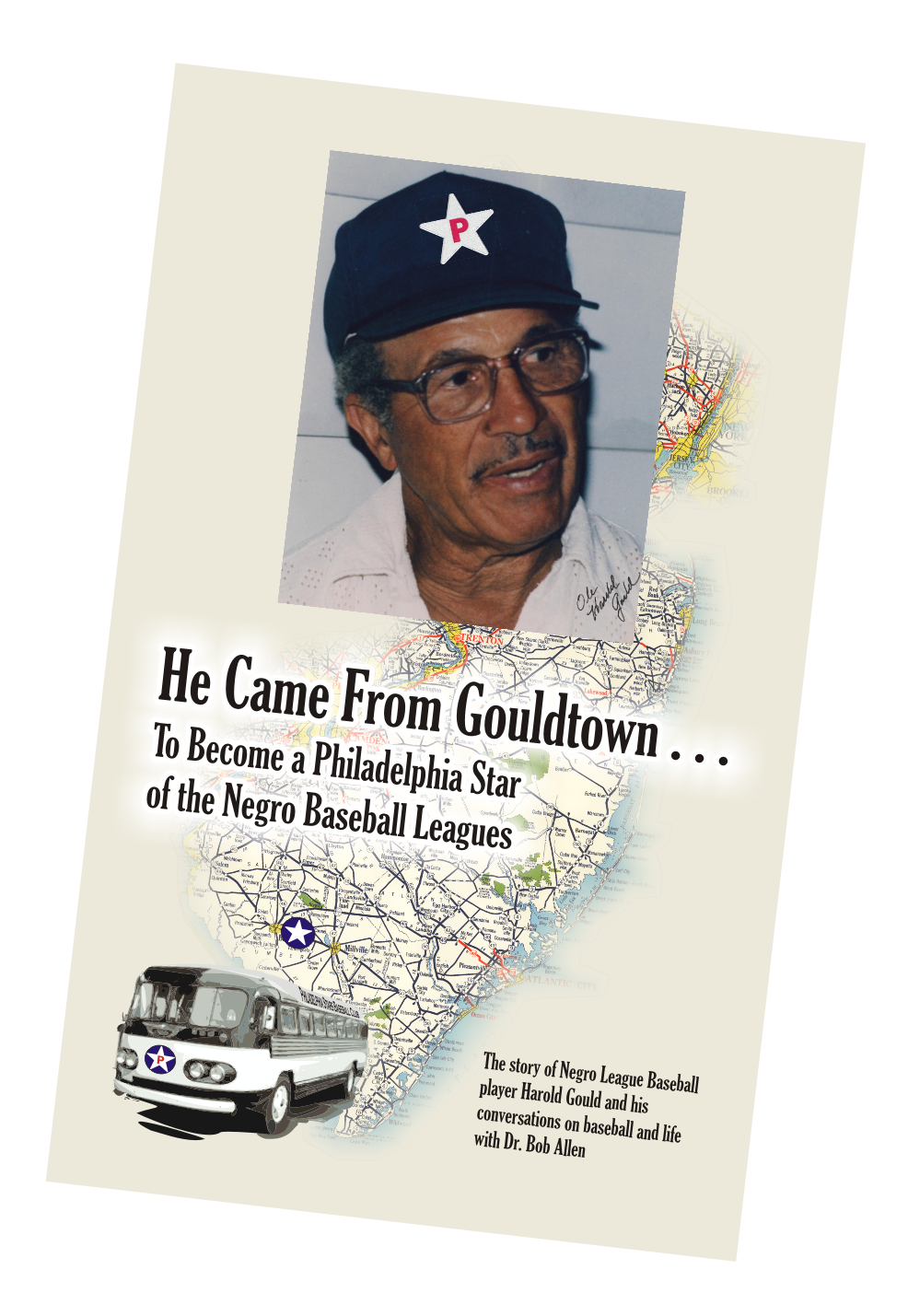 Pitcher with the Philadelphia Stars of the Negro Leagues, Harold Gould has just published an autobiography of his life, with special emphasis on his years as a pitcher during the Jim Crow years of America's pastime.
Born and raised in his native Gouldtown, New Jersey, Harold Gould had been scouted by and became an ace pitcher for the Philadelphia Stars in the latter part of the 1940's. He travelled the baseball routes of his day around the country and into Canada as well, pitching against Satchel Paige and playing with and against a host of other famous and less known baseball greats of his era.
His book, titled HE CAME FROM GOULDTOWN, released mid-December 2009 by Catawba Publishing, is an oral history of his life, conversations on his various careers, including baseball, with Dr Bob Allen, formerly of Penn State and now teaching at Cumberland County College of NJ.
Harold Gould's book can be ordered directly by contacting Harold and Gwen Gould:
856-451-6653
---
an Oral History Project by Dr. Bob Allen, Technical Assistance Ron Gruici
Copyright 2006